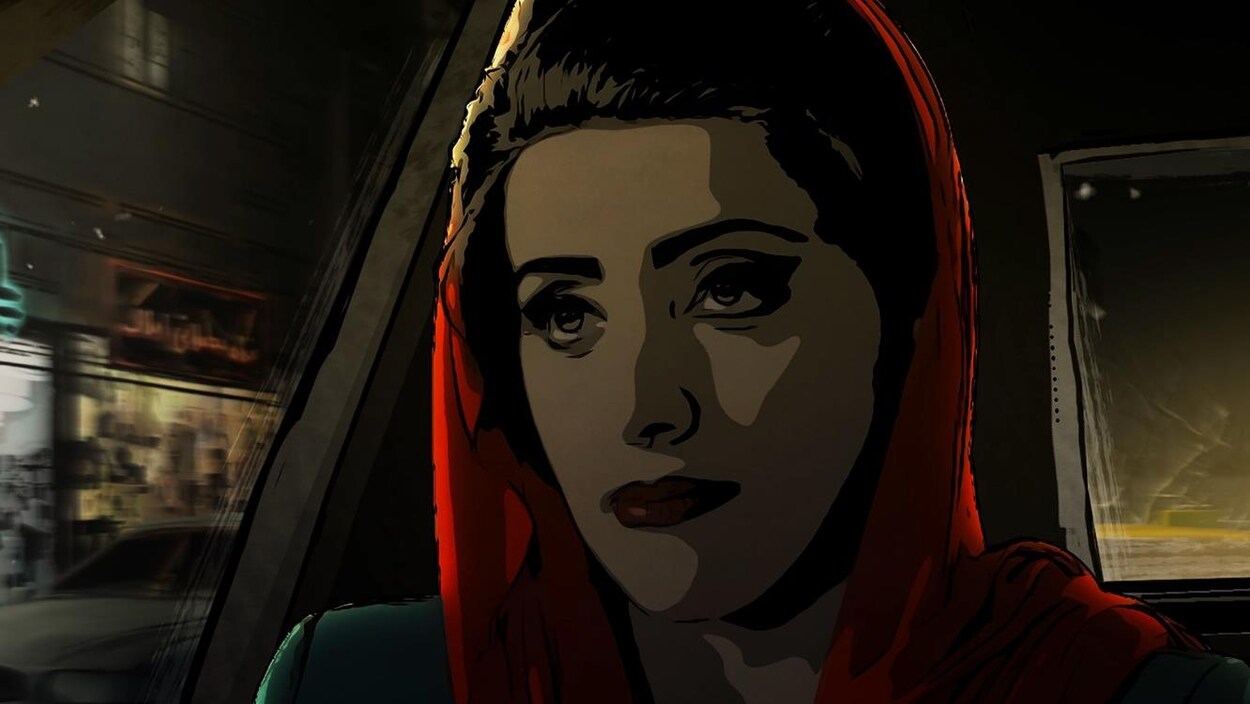 Location
Main screening room
Cycle
Animation has always been at the heart of the Cinémathèque québécoise's conservation and programming activities. This program aims to showcase recent production.
Téhéran tabou
Actors
Jasmina Ali, Hasan Ali Mete, Zahra Amir Ebrahimi
Synopsis
In their quest for freedom and happiness, four young Iranians break the taboos of Islamic society.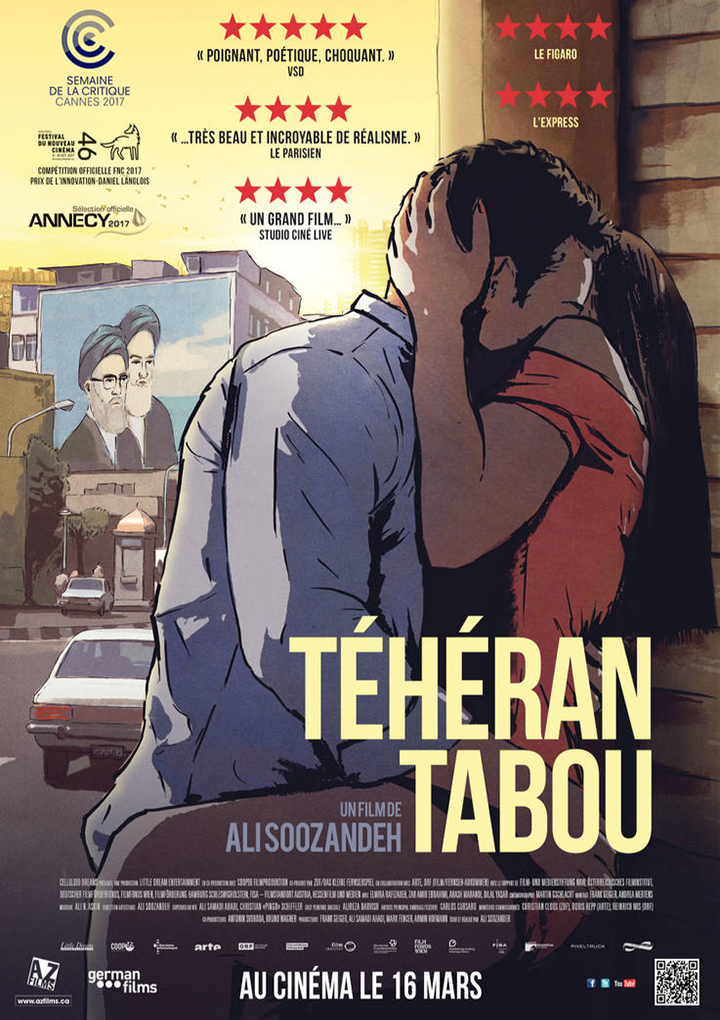 Tehran Taboo review - transgressive animation
For all the bleakness of its subject matter, there's considerable exhilaration to Ali Soozandeh's animation feature Tehran Taboo. That's due, in part, to the film's breaking of many of the official "rules" of Iranian society, the myths of the theocracy that can't, and don't conform with the realities of human life. But there's something wider as well, almost Dickensian, as the director presents his varied cast as players in a big city drama in which the Iranian capital itself becomes a protagonist, an entity bubbling with life, most of it "not conforming to Islamic virtues"...
Interview with Ali Soozandeh
Elmira Rafizadeh as Pari

Zahra Amir Ebrahimi as Sara

Arash Marandi as Babak

Bilal Yasar as Elias

Negar Mona Alizadeh as Donya

Hasan Ali Mete as Judge