Common knowledge of cinema

Interview with the GIV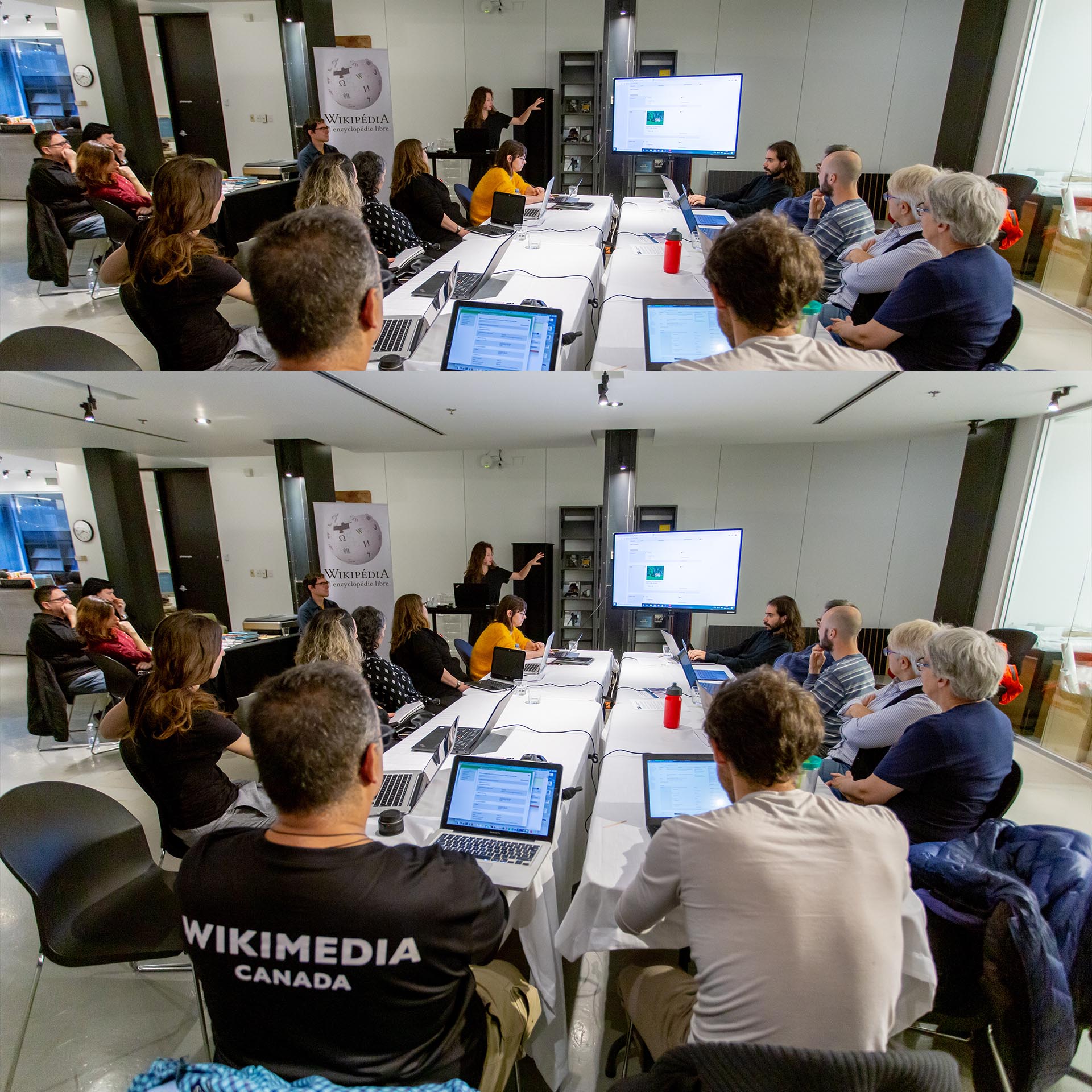 Le 5 octobre 2019, dans le cadre de l'initiative Savoirs Communs du Cinéma, nous avons reçu le Groupe Intervention Vidéo (GIV). Dans un premier temps, les membres du GIV, Anne Golden, Petunia Alves, Liliana Nunez, Veronica Sedano Alvarez et Annaëlle Winand, ont présenté l'histoire de l'organisme. Cette conférence fut suivie d'un atelier Wiki dans lequel les participants ont aidé à créer et documenter la page francophone du Groupe Intervention Vidéo sur les plateformes Wikimédia.
Ce balado vous propose un montage de quelques extraits du segment « conférence » de l'événement durant lequel l'animatrice, Julia Minne, s'entretient avec les membres de l'organisme sur certaines spécificités historiques de celui-ci. Le tout est accompagné de quelques extraits sonores de vidéos montrées durant l'évènement.
"Fondé en 1975 à Montréal, le Groupe Intervention Vidéo (GIV) fait partie des rares centres qui, de par le monde, se consacrent à la mise en valeur d'œuvres réalisées par des femmes (dans sa définition la plus inclusive) en les distribuant et les diffusant tout en en soutenant activement la production. Son catalogue de distribution comprend actuellement 1600 œuvres regroupant le travail de 370 artistes." Groupe Intervention Vidéo