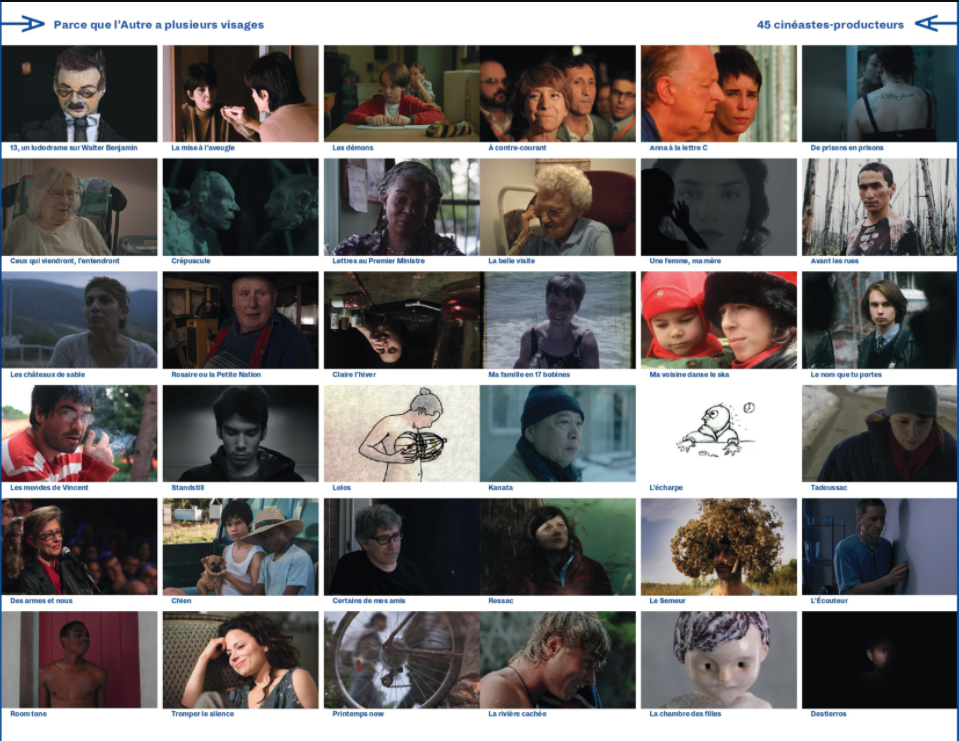 We are pleased to dedicate our next Wikipedia workshop to the artist-run center Les Films de l'Autre!
Founded in 1988 by Benoît Pilon, Jeanne Crépeau and Manon Briand, this organization has the mandate to support independent film production and to create a space for sharing knowledge about film. In addition to its production infrastructure and training services, Les Films de l'Autre is committed to defending the freedom of its creators in order to promote the production of a richer and more diversified cinema.
We invite you to virtually join our team to learn how to contribute to Wikipedia and help us create the organization's page.
You have until April 21 at noon to sign up.
Information on how to connect to our platform will be sent directly to you by email.
DISCUSSION
A discussion moderated by Guillaume Lafleur, Cinémathèque's Director of Diffusion, Programming and Publications, along with filmmakers Jean-François Lesage, Sophie Bédard-Marcotte, Andrés Livov-Macklin and Les Films de l'Autre's administrative director, Annick Nantel, will be broadcast on April 20 at 4:00 pm on our Facebook page. This event will allow you to document the history of the organization with us on Wikimedia platforms during the workshop on April 22nd!
Discussion | Les Films de l'Autre