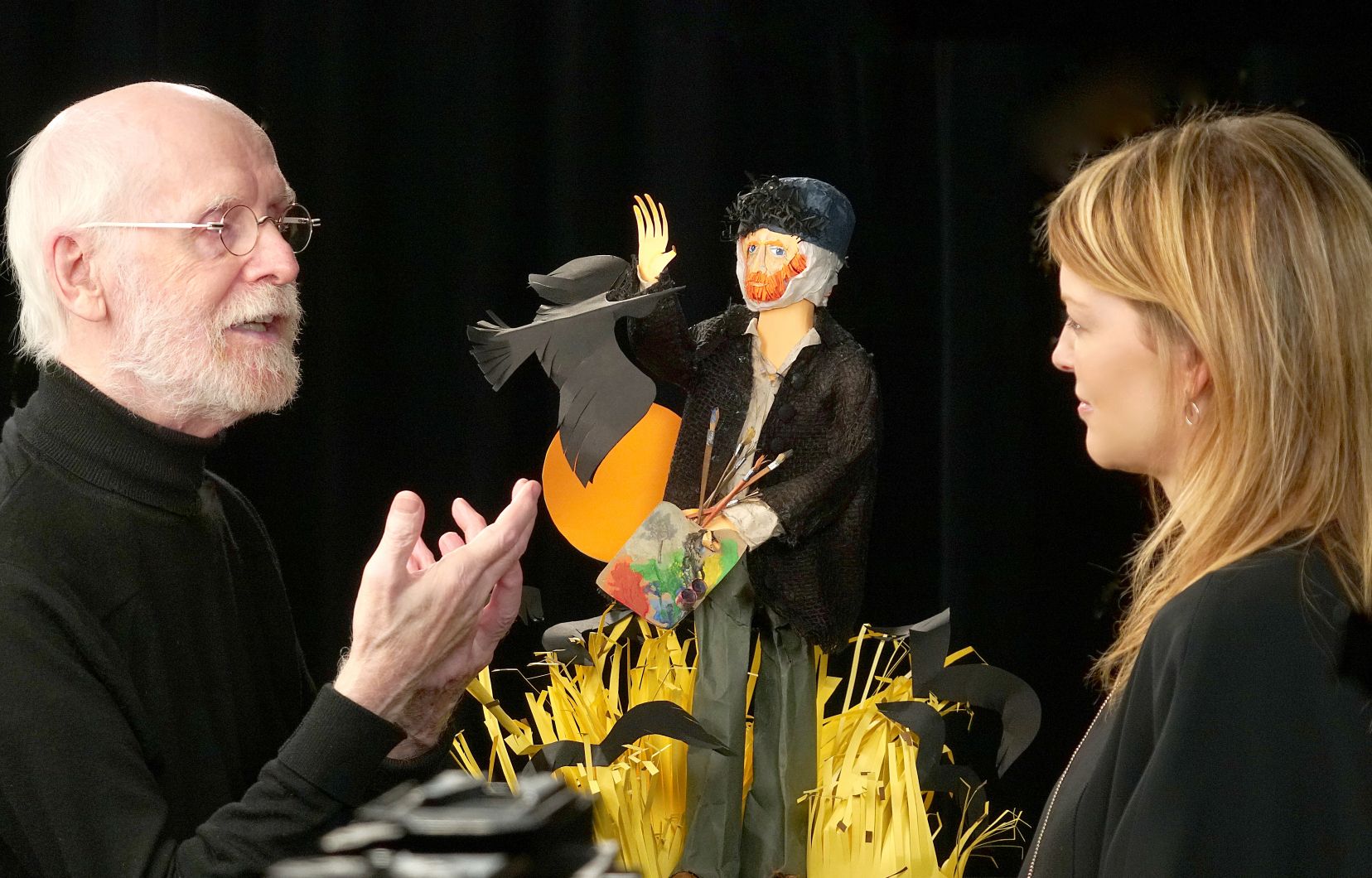 Lafortune en papier (VOF)
Location
Fernand-Seguin screening room
Cycle
Le Centre d'art et d'essai de la Cinémathèque québécoise (CAECQ) a pour mission de programmer prioritairement des documentaires et des fictions indépendantes québécoises, mais également des documentaires internationaux, des films d'animation et des films étrangers sous-titrés en français en privilégiant les occasions de rencontres entre le public et les artisans des films. Sa programmation est présentée conjointement à celle de la Cinémathèque québécoise sous la mention Nouveauté.
The screening will be followed by a Q&A with the director and Marie Eykel
The Paper Man
Nouveauté CAECQ
Directed by
Tanya Lapointe
Actors
Claude Lafortune , Jean-François Royal, Marie Eykel, Antonine Maillet, Yannick Nézet-Séguin, Caroline Pazzy, Marie-Évelyne Baribeau, Ève Filteau, Cathy Jolicoeur
Synopsis
Much like Fred Rogers and Bob Ross in the United States, Claude Lafortune was a staple of French-Canadian television. The beloved children's television host inspired generations of children through his celebration of creativity, inclusivity and diversity. For over five decades, he dedicated his life to transforming mere paper into whimsical sculptures, creatures and film sets. The Paper Man reveals the depths of Claude Lafortune's work, as well as his continuing legacy.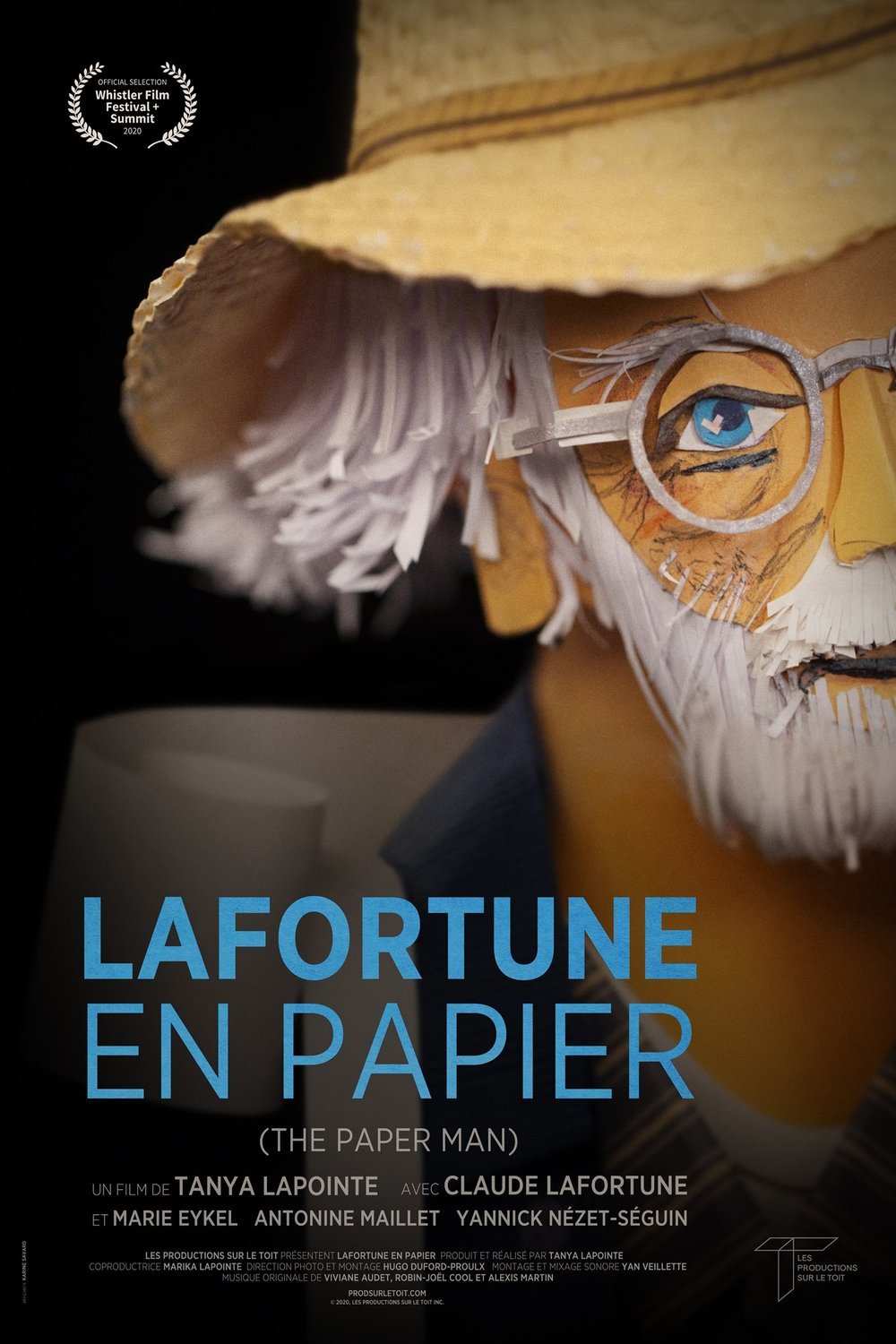 Whistler Film Festival - 2020
Twilight Tokyo Film Festival - 2020
Tanya Lapointe
Tanya Lapointe co-founded Les Production sur le toit (PSLT), and is the director/producer of The Paper Man (2020), as well as co-director/producer of 50/50: The Documentary (2018). Other credits include working alongside Denis Villeneuve on Arrival (2016), Blade Runner 2049 (2017), and as executive producer on Dune (2021). From 2000 to 2015, she was a reporter for Radio-Canada, RDI and CBC for 15 years and has penned several books such as the upcoming The Art and Soul of Dune. (Whistler Film Festival)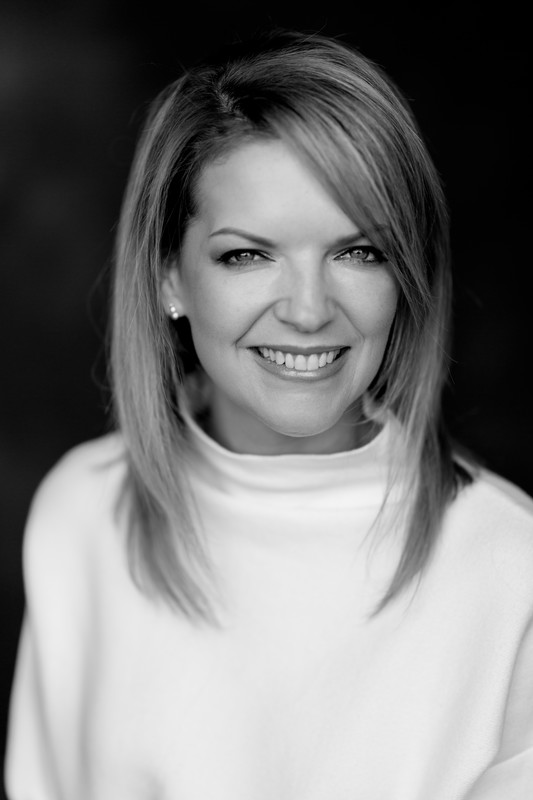 Kingston Canadian Film Festival: Unpacking 'The Paper Man'
When Tanya Lapointe set out to make a documentary on Claude Lafortune, Quebec's Mr. Rogers, she had no idea her film would become the swansong for The Paper Man, who passed away in April 2020. Lapointe grew up watching Lafortune's popular children's programming...