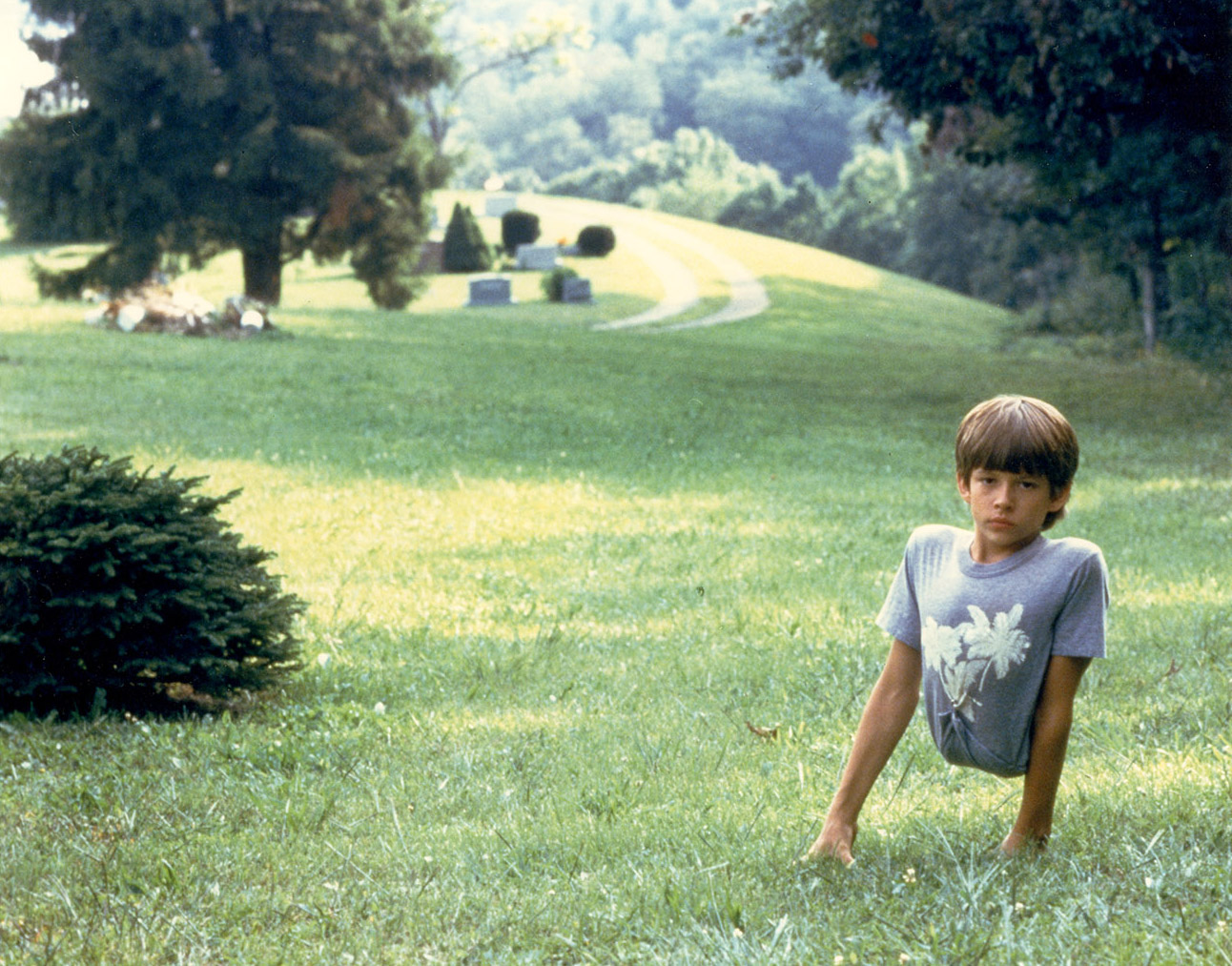 Location
Main screening room
The screening will be followed by a Q&A with the director
The Kid Brother
Actors
Caitlin Clarke, Kenny Easterday, Liane Curtis
Origins
Canada, United States, Japan
Synopsis
Kenny, 13, lives with his family in a working- class district of Pittsburgh. He suffers from agenesis from birth, and his pelvis and legs had to be amputated. Nevertheless, he leads a normal life and moves nimbly on his hands. His life and that of his family are upset when a television crew comes to film him and his close relations.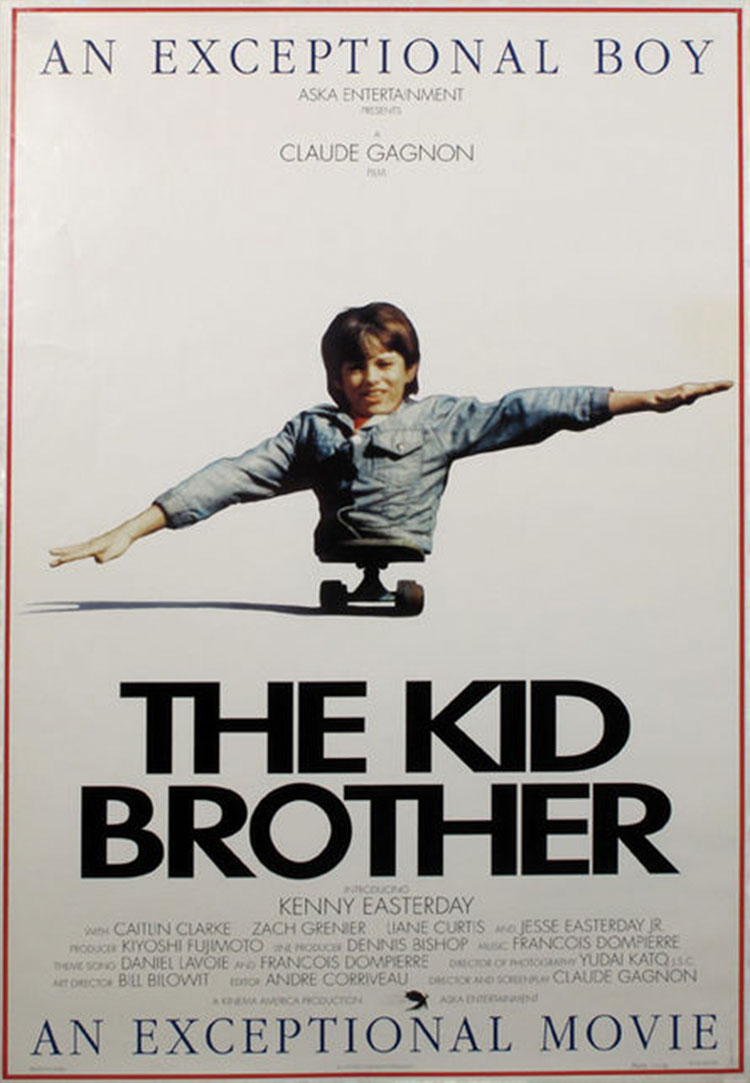 Trailer in french version. The movie will be presented in the original version with french subtitles.
Berlin International Film Festival - 1988
C.I.F.E.J. Award - Claude Gagnon
Montréal World Film Festival - 1987
Paris Film Festival - 1988
Claude Gagnon
Claude Gagnon (born 1949 in Saint-Hyacinthe, Quebec) is a Canadian film director, screenwriter, and producer, who frequently works in both Canada and Japan. His most noted films include Keiko (1979), Kenny *(1988), *The Pianist (1991), Kamataki (2005) and Karakara (2012). He won the Directors Guild of Japan New Directors Award in 1979 for Keiko. (Wikipedia)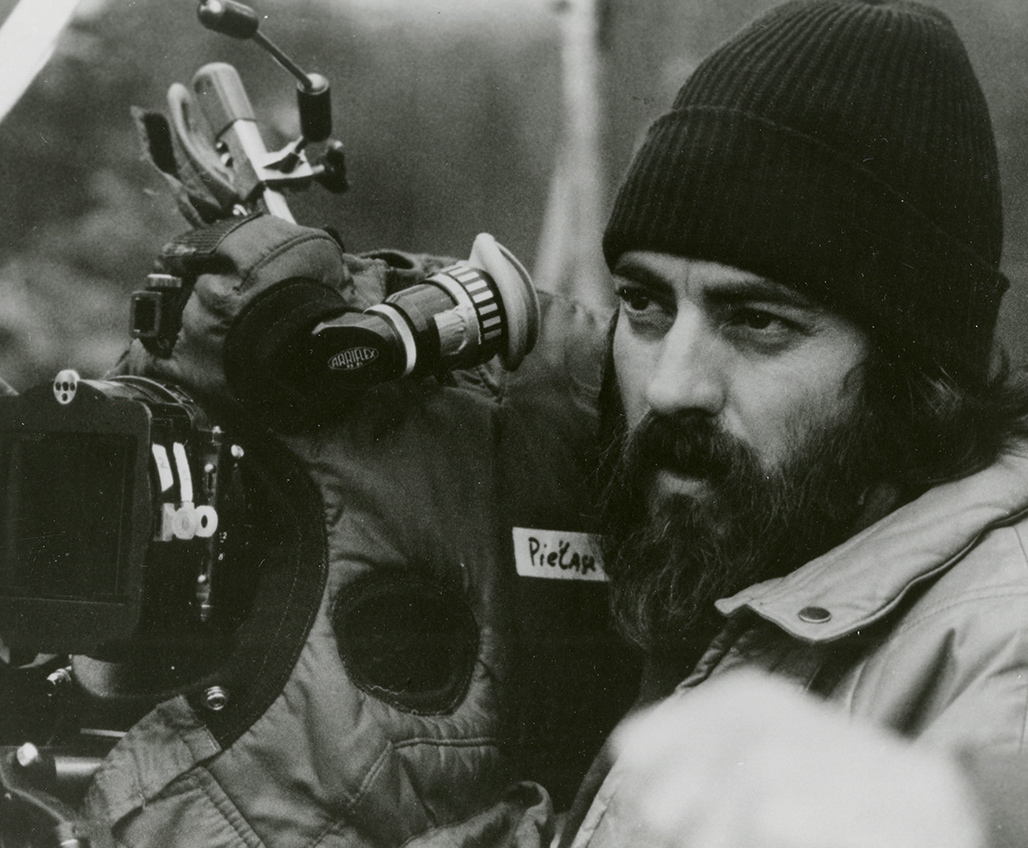 Kenny Easterday: Kenny

Caitlin Clarke: Sharon

Liane Curtis: Sharon Kay

Zach Grenier: Jesse

Jesse Easterday Jr.: Eddy

Tom Reddy: Billy

Alain Saint-Alix: French TV Director

Daniel Lambert: French Technician

Lamya Derval: Script Girl

Eduardo Rossoff: French Cameraman

John Carpenter: Grandfather

Gerry Klug: Grandmother

Bingo O'Malley: Mr. Nitan

Bill Dalzell: Dr. Harper

Barbara Russell: Woman
Kenny, a landmark meeting for filmmaker Claude Gagnon
The news this week of the death of Kenny Easterday brought back to the memory of Quebec filmmaker Claude Gagnon a meeting that changed his life. However, this meeting between the director and the young disabled boy could not have taken place. When the producers contacted Claude Gagnon to offer him to shoot the film on Kenny Easterday, he hesitated ...
Claude Gagnon's Filmography
Karakara (2012)

Kamataki (2005)

Revival Blues (2004)

Pour l'amour de Thomas (1995)

The Pianist (1991)

The Kid Brother (1988)

Pale Face (1985)

Larose, Pierrot et la Luce (1982)

Keiko (1979)
I was afraid to fall into sensationalism. I didn't want to be the child of the circus, nor a film to make everyone cry. I understood that what was important was to reproduce the real conditions of existence of the Easterday.
Documentaire sur la vie d'adulte de Kenny Easterday
Ce film a été restauré par