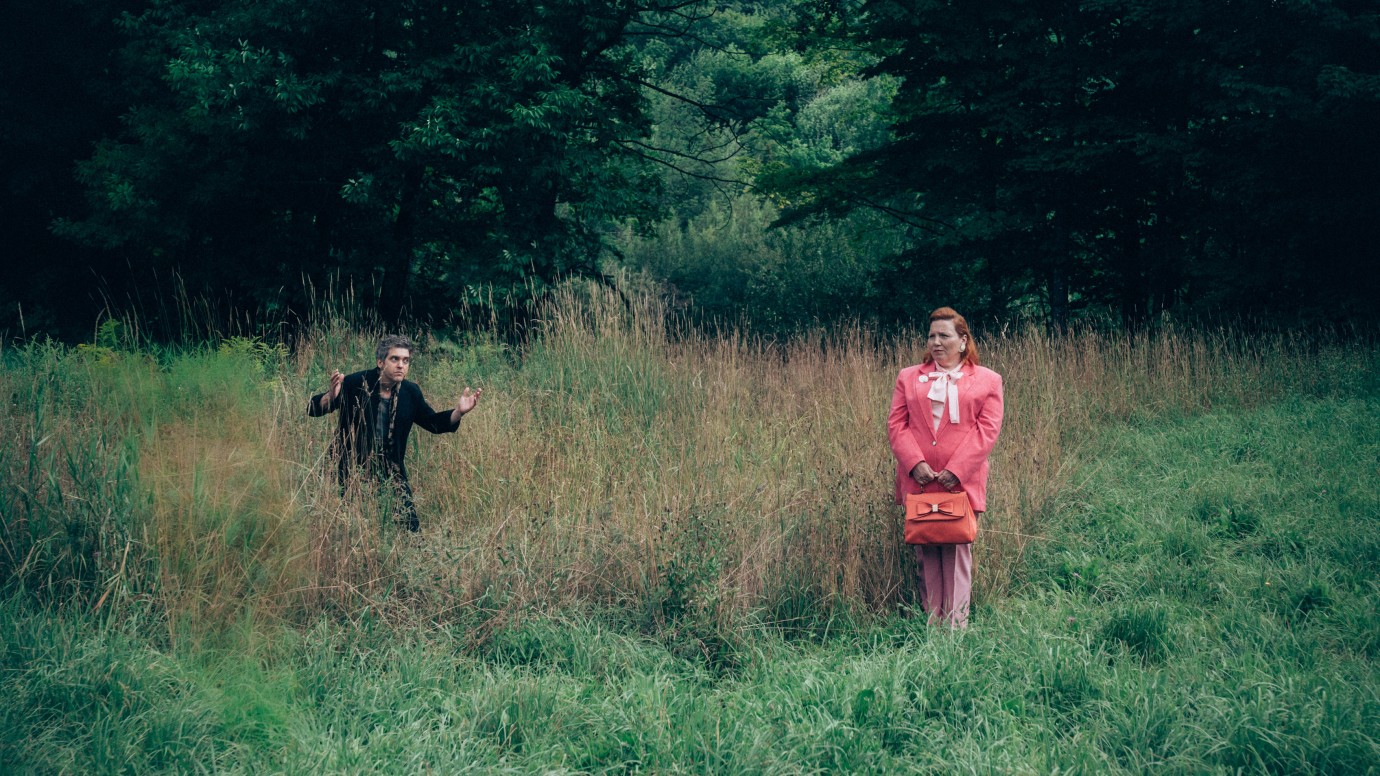 Location
Fernand-Seguin screening room
Date
May 24th - 27th, 2021
Cycle
Le Centre d'art et d'essai de la Cinémathèque québécoise (CAECQ) a pour mission de programmer prioritairement des documentaires et des fictions indépendantes québécoises, mais également des documentaires internationaux, des films d'animation et des films étrangers sous-titrés en français en privilégiant les occasions de rencontres entre le public et les artisans des films. Sa programmation est présentée conjointement à celle de la Cinémathèque québécoise sous la mention Nouveauté.
May 25 and 26 the director will be attending the screening
Social Hygiene
Nouveauté CAECQ
Actors
Maxim Gaudette, Larissa Corriveau, Eleonore Loiselle, Eve Duranceau, Kathleen Fortin, Evelyne Rompré
Synopsis
Antonin is a bit of a dandy. He has a way with words that could have made him a famous writer, but instead mostly serves to get him out of trouble. Torn between twin urges to be part of society and also to escape it, his charm and wit are put to the test by five women who are about to lose their patience with his live and let live attitude: his sister, his wife, the woman he desires, a tax collector and a victim of his mischief.
Berlin Film Festival - 2021
Best Director - Encounters section
Denis Côté
Denis Côté is an independent filmmaker and producer living in Quebec. His experimental films have been shown at major film festivals around the world. (Wikipedia)
Berlin Winner Denis Cote on New Film 'Social Hygiene,' 'Boring' Radical Filmmaking, the Need for Male Humility
Antonin and other characters stand at a healthy social distance of far more than two meters. There's a hint of wind in many scenes. But the idea for "Social Hygiene" came to Côté way before COVID-19, he explains...
Larissa Corriveau

Eve Duranceau

Kathleen Fortin

Maxim Gaudette

Éléonore Loiselle

Evelyne Rompré
Denis Côté | Winner Best Director in Encounters (ex aequo)
Denis Côté's Filmography
2005 - Les états nordiques (Drifting States)

2007 - Nos vies privées (Our Private Lives)

2008 - Elle veut le chaos (All that She Wants)

2009 - Carcasses

2010 - Les lignes ennemies (The Enemy Lines), moyen métrage

2010 - Curling

2012 - Bestiaire

2013 - Vic+Flo ont vu un ours

2014 - Que ta joie demeure (Joy of Man's Desiring)

2016 - Boris sans Béatrice

2017 : Ta peau si lisse

2019 : Répertoire des villes disparues

2019 : Wilcox

2021 : Hygiène sociale
Interview with Denis Côté