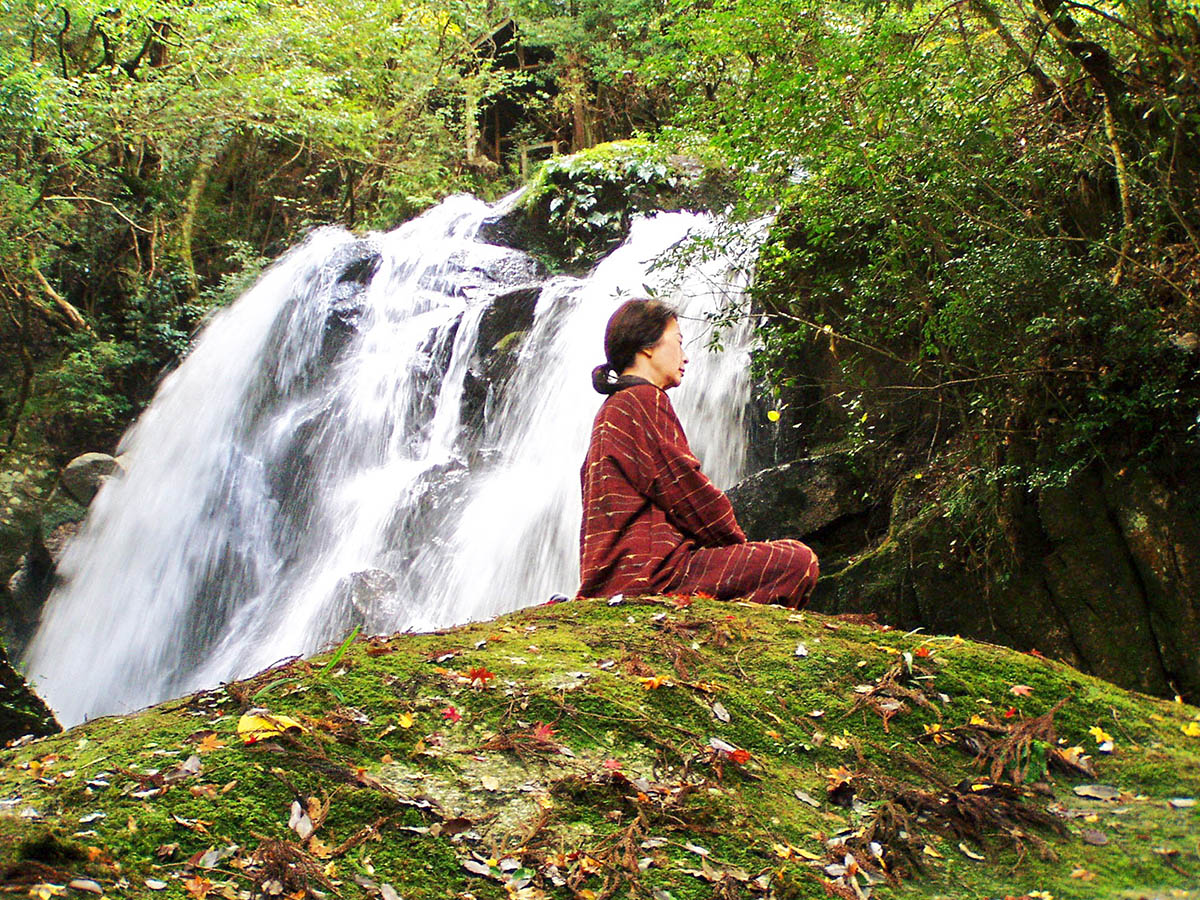 Location
Main screening room
Cycle
Claude Gagnon, A singular view
A filmmaker who is utterly unique in Quebec's cinematic history. Starting in the 1970s, he expressed his singular perspective by travelling to Japan to direct Keiko, the story of an arranged marriage in parallel with a gay love story. He has built a coherent filmography, bringing fully realized directorial skills to explorations of marginal and complex situations, exposing social issues seldom seen in our films, including Indigenous issues (Visage pale, 1985) and the lives of people with disabilities (Kenny, 1987). Discover the work of a filmmaker who is still working, and in tune with our time.
The screening will be followed by a Q&A with the director
Kamataki
De nos collections
Actors
Tatsuya Fuji, Christopher Heyerdahl, Matthew Smiley
Synopsis
Ken, a 22-year-old North American man, lost his father and his desire to live. He attempts suicide but miraculously survives a deadly plunge off a bridge. His mother feels that an estranged Japanese uncle is the only person who can help him find what he has lost. Uncle Takuma is a world famous potter. Eccentric and unpredictable he lives by his own unconventional moral standards. He is an opposite of Ken's late father. Takuma's shock treatment of sake, mystery, sexual tension and art succeeds in stirring his nephew's curiosity. Will those sparks be enough to rekindle Ken's inner flame and make it as strong as the flame of Takuma's wood-fired kiln?
This film print comes from our collections.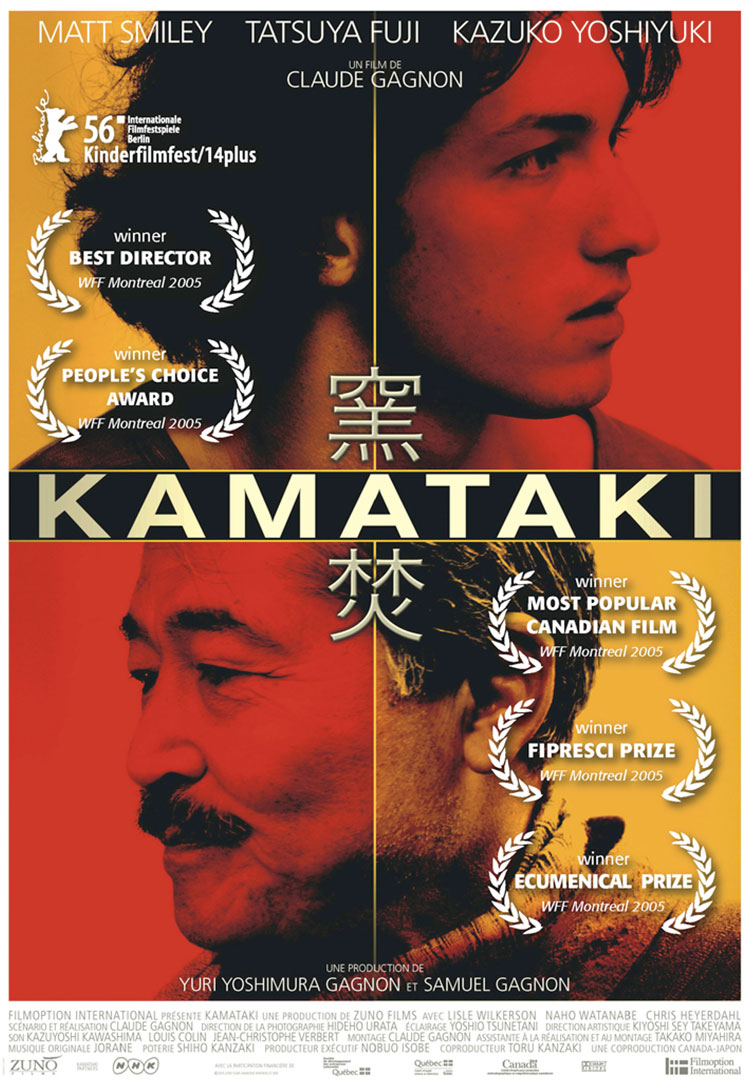 Trailer in VOSTA. The movie will be presented with french subtitles.
Berlin International Film Festival - 2006
Crystal Bear - Special Mention 14plus - Best Feature Film
Montréal World Film Festival - 2005
Best Director

FIPRESCI Prize

Most Popular Canadian Feature Film

People's Choice Award

Prize of the Ecumenical Jury
Claude Gagnon
Claude Gagnon (born 1949 in Saint-Hyacinthe, Quebec) is a Canadian film director, screenwriter, and producer, who frequently works in both Canada and Japan. His most noted films include Keiko (1979), Kenny *(1988), *The Pianist (1991), Kamataki (2005) and Karakara (2012). He won the Directors Guild of Japan New Directors Award in 1979 for Keiko. (Wikipedia)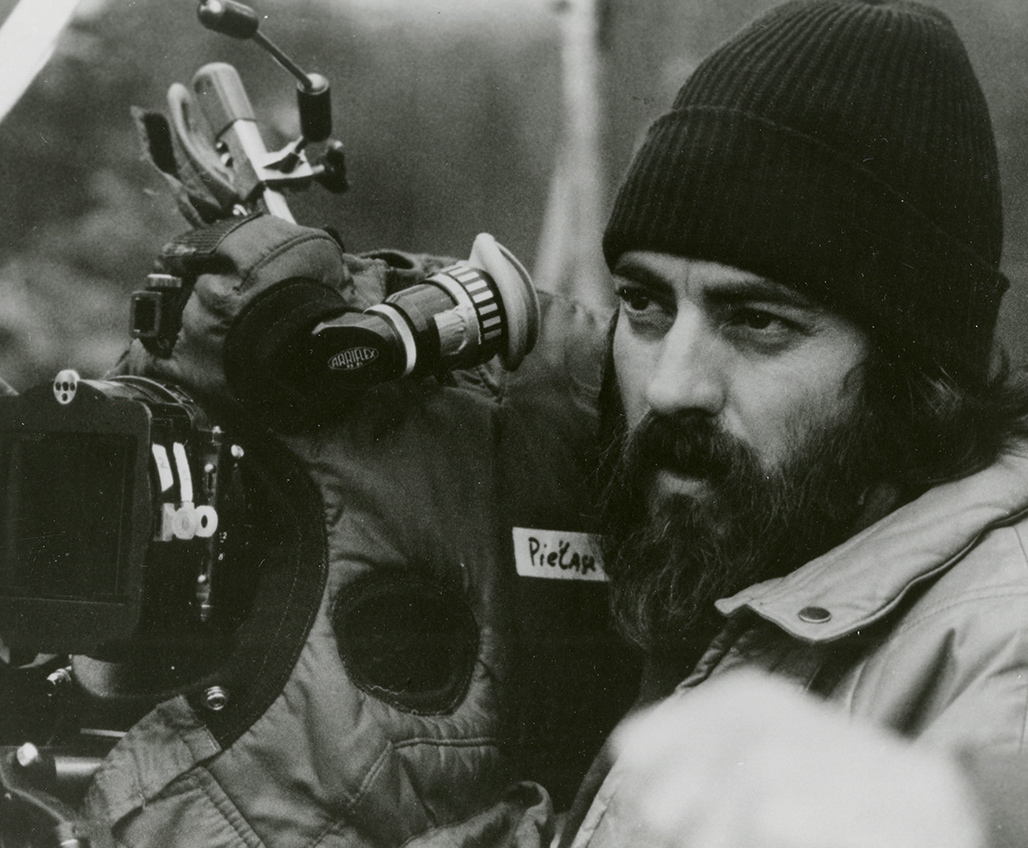 Tatsuya Fuji : Takuma

Christopher Heyerdahl : Scott

Matt Smiley : Ken-Antoine

Naho Watanabe : Mio

Lisle Wilkerson : Rita

Kazuko Yoshiyuki : Kariya Sensei
Gone are the strange two-dimensional stereotypes so favoured by patronising, prejudiced and, it has to be said, racist Hollywood production teams, and in are the complexities, nuances, weaknesses, and plain humanity of ordinary Japanese. Thus, while recognising that Takuma is considerably older and wiser than Ken, the film is not tempted to descend into orientalist fantasies of portraying him as an eastern mystic. Instead we are left in no doubt that Takuma is simply a man who has experienced much in life and who has made, and learnt from, his own mistakes.
Peter Matanle
Electronic Journal of Contemporary Japanese Studies
Claude Gagnon's Filmography
Karakara (2012)

Kamataki (2005)

Revival Blues (2004)

Pour l'amour de Thomas (1995)

The Pianist (1991)

The Kid Brother (1988)

Pale Face (1985)

Larose, Pierrot et la Luce (1982)

Keiko (1979)