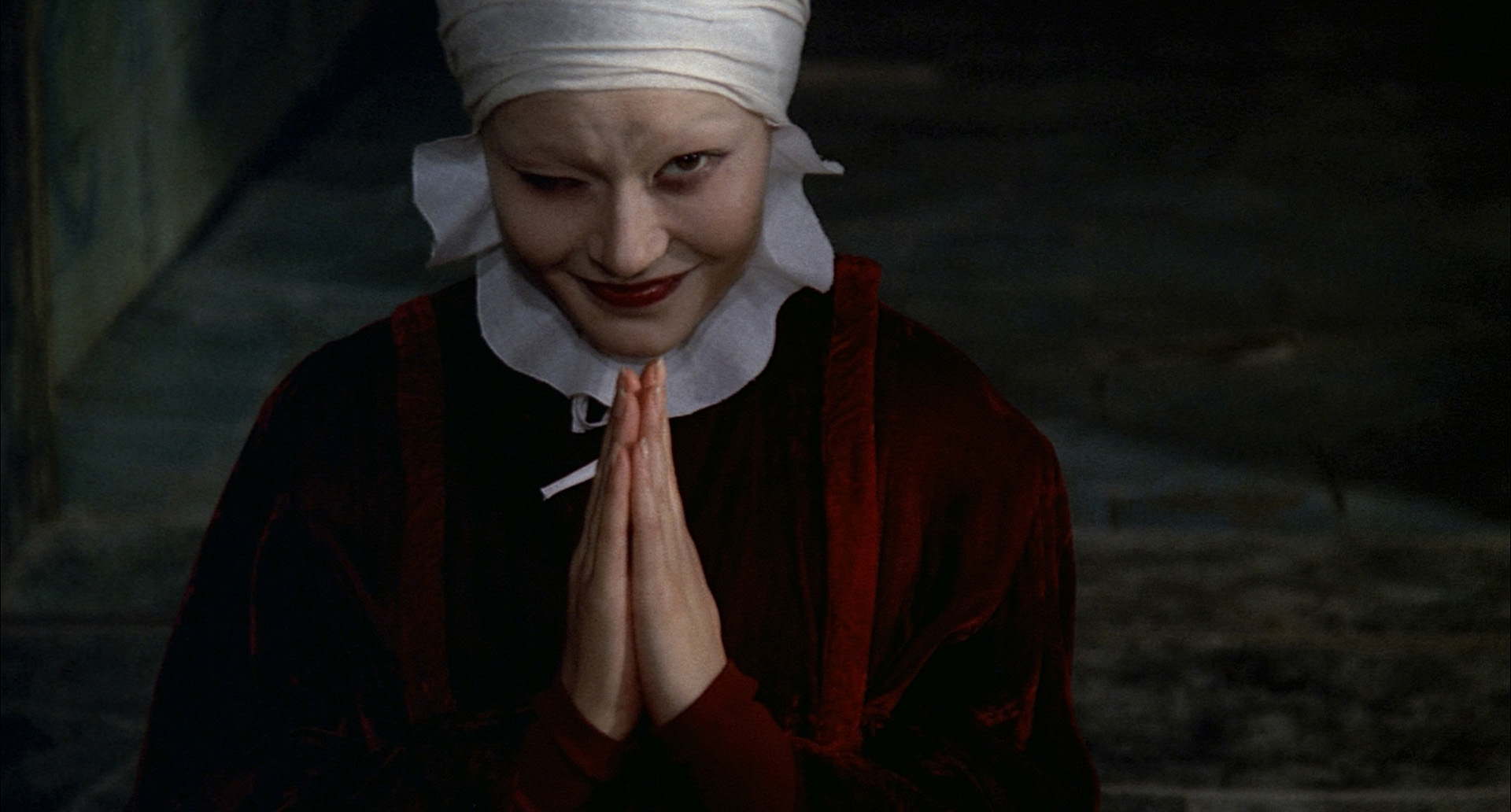 Il Casanova di Federico Fellini (VOSTF)
Location
Main screening room
Cycle
Centennial Anniversary of Fellini
As an institution with a consistent focus on the history of cinema, a comprehensive Federico Fellini retrospective is the least we can do to mark his centennial. He was a great inventor of cinematic forms and a complex artist – paradoxical, tormented, light-hearted, provocative, introspective, brutal, idealistic and jaded all at once. He recreated the world through his lens, while remaining a sharp observer of his contemporaries and the many sensitivities of his time.
Best Costume Design at the Academy Awards 1977
Fellini's Casanova
Directed by
Federico Fellini
Actors
Donald Sutherland, Tina Aumont, Cicely Browne
Synopsis
A vitriolic portrait of the legendary Venetian lothario, who becomes the target for every imaginable kind of sarcasm. A complete immersion in the unhinged imagination of a filmmaker at his most inspired.
British Academy Film Award 1978
David di Donatello Awards 1977  
Director
Federico Fellini was one of the greatest Italian writers and directors of the 20th century, and one of the most illustrious filmmakers in the history of cinema. He won the Palme d'or at Cannes in 1960 for La dolce vita, and took home the Oscar for Best Foreign-Language Film four times (La strada, Nights of Cabiria, 8 ½ and Amarcord), a record he shares with his compatriot Vittorio De Sica. Initially associated with neo-realism, Fellini's work evolved over the course of the 1960s toward a unique approach related to European modernism, a movement associated with Ingmar Bergman, Michelangelo Antonioni, Alain Resnais, Jean-Luc Godard and Andrei Tarkovsky. His films grew increasingly to embrace a proliferation of themes, deliberate artifice and the complete erasure of boundaries between dream, imagination, hallucination and reality.
On March 29, 1993, the Academy of Motion Picture Arts and Sciences awarded him a lifetime achievement Oscar, "in recognition of his place as one of the screen's master storytellers." (Wikipédia)



Photo : Collections de la Cinémathèque québécoise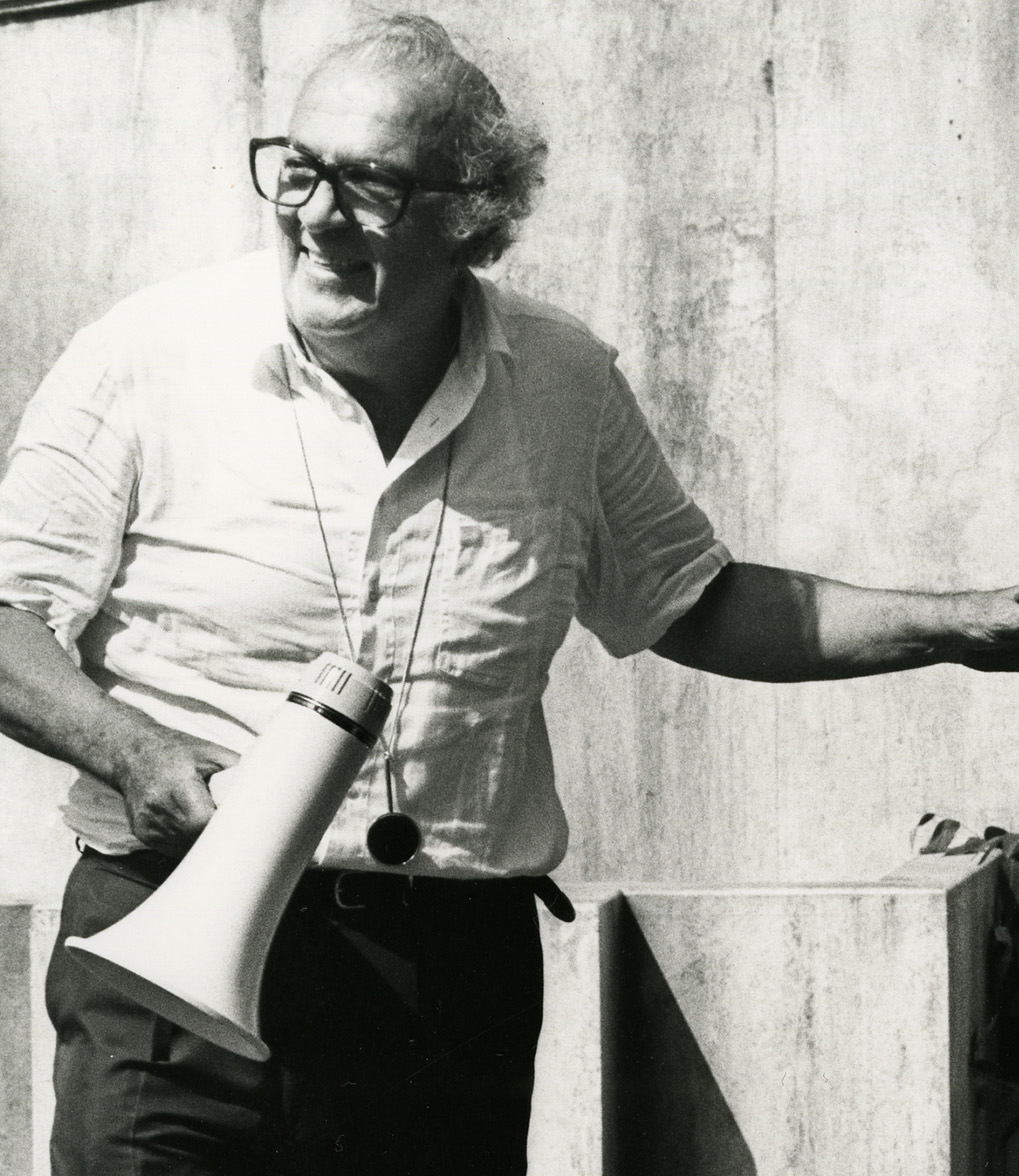 «Fellini ne peut s'empêcher de céder parfois à l'ironie ou à l'attendrissement, mais on voit bien où il veut en venir, là précisément où Kubrick se tient, composant son film avec une énergie et un soin d'autant plus forcenés qu'il ne croit plus lui-même réellement à rien.»
Claude-Jean Philippe
Le Matin (March 8, 1977)
Sur notre blogue
Federico Fellini aurait eu 100 ans en 2020. Il a fait partie de ces cinéastes qui ont triomphé de leur vivant, dont la reconnaissance de leur apport au cinéma a été affirmée sans ambages, ce qui en retour a sans doute influencé les films qu'ils ont pu encore faire. Non pas qu'il ait gagné des prix à tout coup...
Donald Sutherland : Giacomo Casanova

Cicely Browne : la marquise d'Urfé

Mary Marquet : la mère de Casanova

Daniel Emilfork : Marquis Du Bois

Carmen Scarpitta : Madame Charpillon

Diane Kurys : la fille de Madame Charpillon

Mario Cencelli : Dr Mobius, l'alchimiste

Olimpia Carlisi : Isabella, la fille de l'alchimiste

Silvana Fusacchia : l'autre fille de l'alchimiste

Adele Angela Lojodice : le pantin de bois

Sandra Elanie Allen : la géante

Luigi Zerbinati : le pape

Clara Algranti : Marcolina

Margareth Clementi : sœur Maddalena

Angelica Hansen : la bossue

Dimitri Tamarov : l'aboyeur

Clarissa Maryè Roll : Anna Maria, l'employée de Casanova

Alessandra Belloni : la princesse

Elisa Mainardi : une invitée

Marjorie Belle : Comtesse de Waldestein

Micha Bayard : la propriétaire de l'atelier de couture

Chesty Morgan : Barberina (rôle coupé au montage)

Isabel PisanoDudley Sutton : le duc de Wuertemberg

John Karlsen : Lord Talou

Harold Innocent : Comte Saint-Germain
Plus sur Federico Fellini
1950: Variety Lights 1952: The White Sheik
1953: I vitelloni
1953: Love in the City (Segment: Un'agenzia matrimoniale) 1954 : La strada
1955: Il bidone 1957: Nights of Cabiria 1960: La Dolce Vita 1962: Boccaccio '70 (Segment: Le tentazioni del Dottor Antonio) 1963: 8 1⁄2 1965: Juliet of the Spirits 1969: Fellini: A Director's Notebook
1969: Fellini Satyricon 1970: I Clowns
1972: Roma
1973: Amarcord
1976: Fellini's Casanova
1978: Orchestra Rehearsal
1980: City of Women 1983: And the Ship Sails On 1986: Ginger and Fred
1987: Intervista
1990: The Voice of the Moon
Podcast
A la première lecture de l"'Histoire de ma vie", Fellini déteste Casanova : l'homme, le personnage, le mythe, tout. C'est à partir de cette antipathie, non dénuée de jalousie, que le réalisateur construit son film autour du "vide".
Comment comprendre cette affirmation, quand on voit la prolifération de tableaux fantaisistes et baroques qui composent ce film ? Et comment expliquer cette haine qui anime le réalisateur en face du mythe italien ? Emmanuelle Meunier nous parle aujourd'hui de la rencontre entre les deux monstres italiens, Fellini et Casanova.