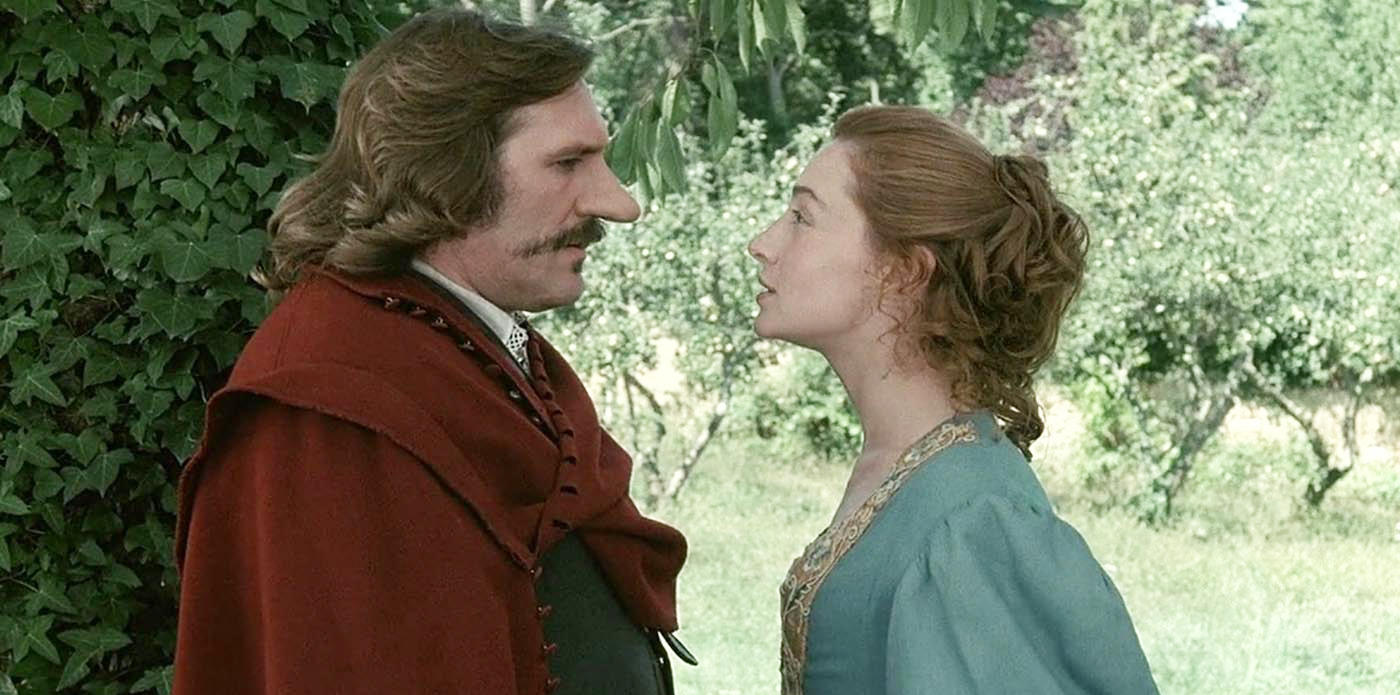 Cyrano de Bergerac (VOSTA)
Location
Main screening room
Cycle
Jean-Claude Carrière (1931-2021)
Auteur protéiforme (scénariste, dramaturge, essayiste) longtemps associé à Luis Buñuel, complice de toute sa dernière période française, il a aussi prêté main forte à un nombre incalculable de films proposant des univers très contrastés. En guise d'hommage, en voici un petit échantillon.
Cyrano de Bergerac
De nos collections
Directed by
Jean-Paul Rappeneau
Actors
Gérard Depardieu, Anne Brochet, Vincent Perez
Synopsis
Cyrano de Bergerac is in love with Roxane. But, she confesses to him that she loves Christian de Neuvillette. Aware of his lack of spirit, Christian obtains from Cyrano, that he writes for him his love letters to the beautiful Roxane.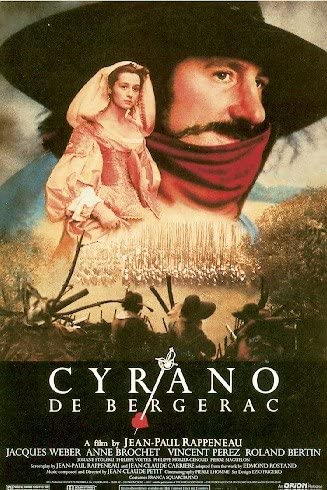 Trailer in the original french version. The movie will be presented with english subtitles.
Festival de Cannes 1990
Gagnant - Gérard Depardieu
Prix d'interprétation masculine
Gagnant - Pierre Lhomme
Prix Vulcain de l'artiste technicien
César 1991
Gagnant
César du meilleur film
Gagnant - Jean-Paul Rappeneau
César du meilleur réalisateur
Gagnant - Gérard Depardieu
César du meilleur acteur
Gagnant - Jacques Weber
César du meilleur acteur dans un second rôle
Gagnant - Jean-Claude Petit
César de la meilleure musique originale
Gagnant - Ezio Frigerio
César des meilleurs décors
Gagnant - Pierre Lhomme
César de la meilleure photographie
Gagnant - Pierre Gamet et Dominique Hennequin
César du meilleur son
Gagnant - Noëlle Boisson
César du meilleur montage
Gagnant - Franca Squarciapino
César des meilleurs costumes
Oscar 1991
Gagnant - Franca Squarciapino
Oscar de la meilleure création de costumes
Golden Globe 1990
Gagnant
Golden Globe du meilleur film en langue étrangère
BAFTA 1991
Gagnant - Pierre Lhomme
BAFTA de la meilleure photographie
Gagnant - Franca Squarciapino
BAFTA des meilleurs costumes
Gagnant - Michèle Burke et Jean-Pierre Eychenne
BAFTA des meilleurs maquillages et coiffures
Gagnant - Jean-Claude Petit
BAFTA de la meilleure musique de film - Jean-Claude Petit
Jean-Paul Rappeneau
Jean-Paul Rappeneau (born 8 April 1932) is a French film director and screenwriter. He started out in film as an assistant and screenwriter collaborating with Louis Malle on Zazie dans le métro in 1960 and Vie privée in 1961. In 1964, he was co-screenwriter for L'homme de Rio, which starred Jean-Paul Belmondo. (Wikipedia)