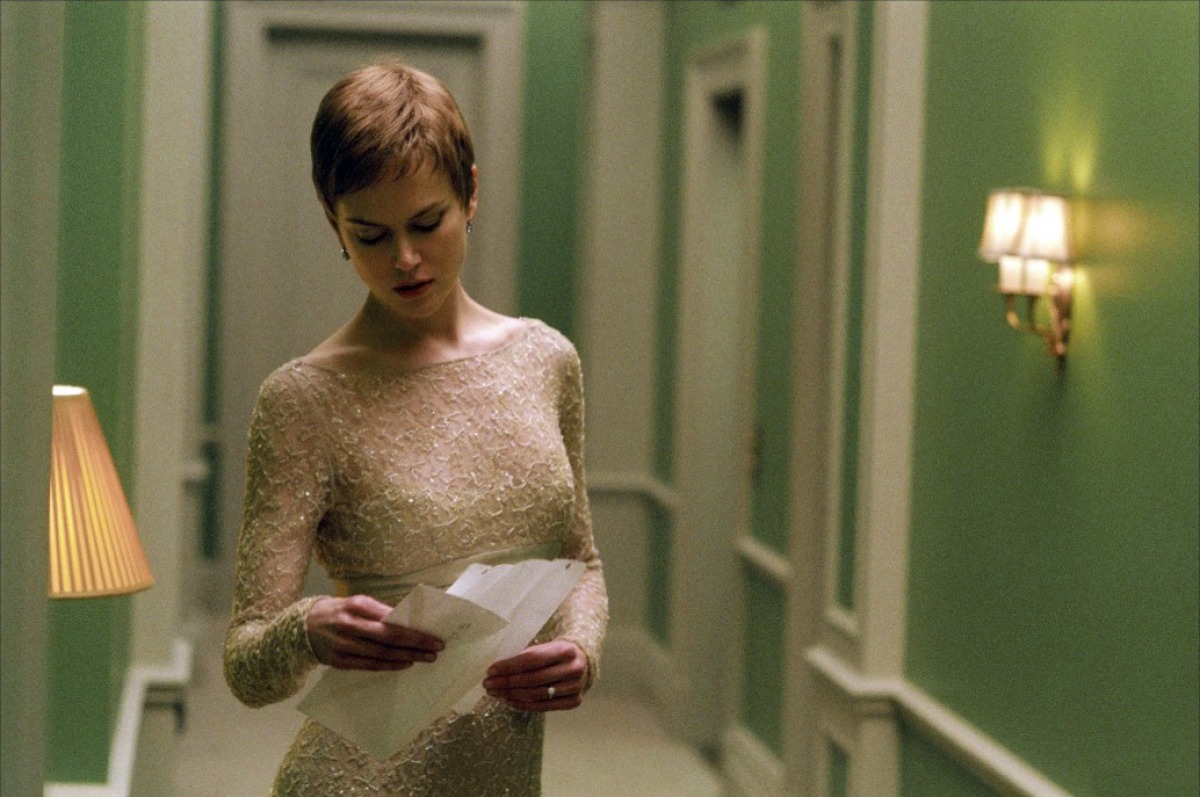 Location
Main screening room
Cycle
The By popular demand screenings allow us to respond to special requests from you, our audience!
Whether it's a film from a retrospective you want to see again, or a work you want to draw our attention to, we are open to all suggestions. The programming team collects suggestions from the public and responds to them whenever possible.
To send us your programming suggestions: info@cinematheque.qc.ca
Birth
De nos collections
Directed by
Jonathan Glazer
Actors
Nicole Kidman, Lauren Bacall, Cameron Bright
Synopsis
A young boy attempts to convince a woman that he is her dead husband reborn.
This film print comes from our collections.
Jonathan Glazer
Jonathan Glazer (born 26 March 1965) is an English filmmaker, director, and screenwriter. Born in London, Glazer began his career in theatre before transitioning into film. Over the course of a career spanning nearly three decades, Glazer's directing work includes feature films, short films, music videos, and commercials. Glazer has been nominated for two BAFTA Awards and twice for both the Golden Lion and the Grand Jury Prize at the Venice Film Festival. His work is often characterized by depictions of flawed and desperate characters, explorations of themes such as alienation and loneliness, a bold visual style that utilizes an omniscient perspective, and dramatic use of music. (Wikipedia)
Nicole Kidman delivered one of her greatest performances in an eerie reincarnation drama
Birth, the second film by Under The Skin director Jonathan Glazer, plumbs the depths of grief and love with an unsettling hypothetical: What if a young boy showed up at your doorstep claiming to be your reincarnated dead husband?
Nicole Kidman : Anna Cameron Bright : Young Sean Danny Huston : Joseph Lauren Bacall : Eleanor Alison Elliott : Laura Arliss Howard : Bob Michael Desautels : Sean Anne Heche : Clara Peter Stormare : Clifford Ted Levine : Mr. Conte Cara Seymour : Mrs. Conte Joe M. Chalmers : Sinclair Novella Nelson : Lee Zoe Caldwell : Mrs. Hill Charles Goff : Mr. Drummond Sheila Smith : Mrs. Drummond Milo Addica : Jimmy Michael Joseph Cortese Jr. : Patrick/Mini bike driver John Robert Tramutola : Stevie Jordan Lage : Peter Libby Skala : Bridesmaid