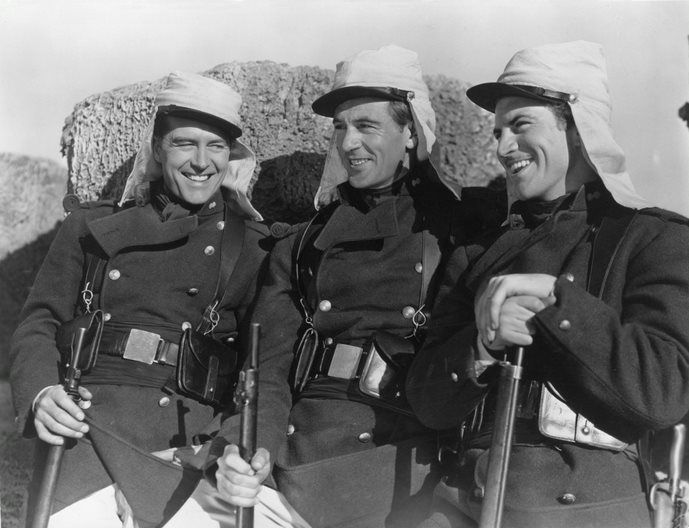 Location
Main screening room
Cycle
Ce cycle de sept films propose une chevauchée du cinéma classique hollywoodien en suivant les grandes allures, les fulgurances et les retombées d'un sourire remarquable : le sourire de Gary Cooper. Il s'agit de s'arrimer à la trajectoire d'un acteur ayant incarné de multiples figures, du joli cœur mal dégrossi au sheriff endurci, du cowboy inoffensif au légionnaire intempestif, de la vedette provinciale au héros national ; un acteur capable d'affirmer les contours du Western comme d'en prendre congé d'un geste définitif, de se faire une réputation de tireur de l'Ouest puis de la répudier à coups d'objection de conscience ou d'autodérision, de fondre sa longue silhouette dans les costumes les plus exotiques et les décors les plus pittoresques, tout autant que d'endosser les couleurs de l'Américain moyen et de lui trouver sa voix propre. Hisser les traits singuliers du visage de Gary Cooper, au premier chef ce sourire insaisissable, toujours espéré, chaque fois surprenant, au rang de curiosité, c'est inviter à s'intéresser aux variations porteuses d'enjeux esthétiques, scéniques, éthiques, politiques ou existentiels de son jeu mimique. C'est offrir l'opportunité (le plaisir, la joie) de contempler et de discuter la beauté et les puissances plastiques de l'Homme de l'Ouest. Ces films exceptionnels, de tous genres et de toutes tonalités, certains bien connus mais insuffisamment vus, d'autres oubliés ou passés inaperçus et qui demandent d'être rappelés au monde, sauront enfin tracer en creux une certaine histoire du cinéma hollywoodien – donc de l'Amérique –, un cinéma de stars ou de types, un cinéma qui n'a de plus belle vocation que de créer des singularités exemplaires, par des visages mais aussi des gestes, des postures, des attitudes sur lesquels se réfléchit notre vie pratique – autant dire morale. Ce sont alors tout autant Marlène Dietrich, Myriam Hopkins, Jean Arthur, Loretta Young, Grace Kelly, sans oublier Walter Brennan, William Demarest, Fredrich March, Ray Milland, Robert Preston, Thomas Mitchell, Dan Duryea ou Adolphe Menjou, que nous pourrons voir donner à ces films la consistance et la familiarité de tout un univers next door.
Beau Geste
Directed by
William A. Wellman
Actors
Gary Cooper, Ray Milland, Robert Preston
Synopsis
Brother kings leave England to join the Foreign Legion.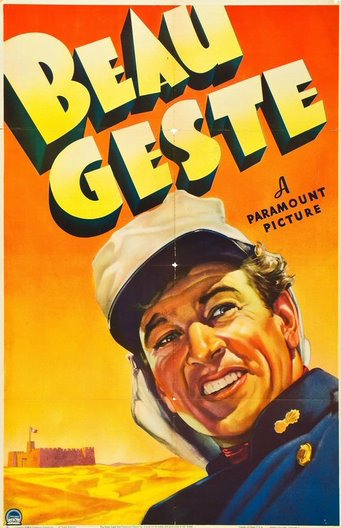 William A. Wellman
William Augustus Wellman (February 29, 1896 – December 9, 1975) was an American film director known for his work in crime, adventure, and action genre films, often focusing on aviation themes, a particular passion. He also directed several well-regarded satirical comedies. Beginning his film career as an actor, he went on to direct over 80 films, at times co-credited as producer and consultant. In 1927, Wellman directed Wings, which became the first film to win an Academy Award for Best Picture at the 1st Academy Awards ceremony. (Wikipedia)