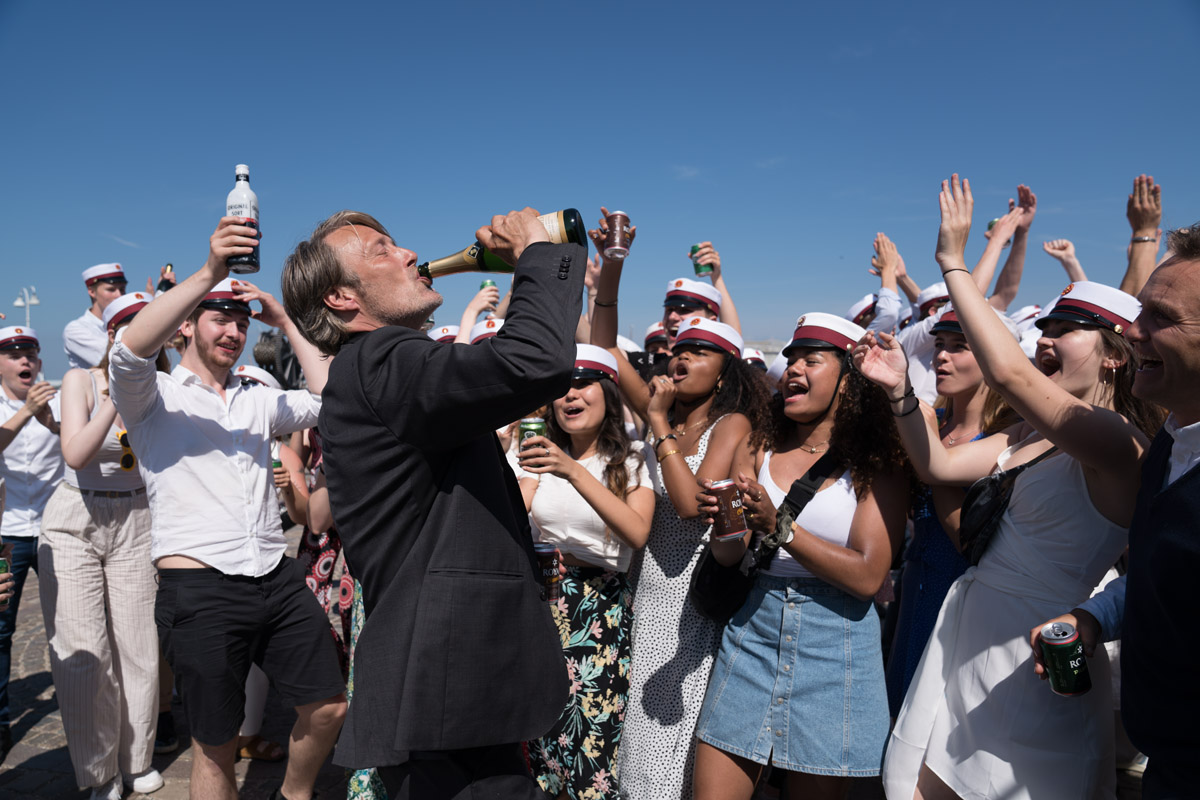 Location
Fernand-Seguin screening room
Admission
G - Not suitable for young kids
Cycle
Le Centre d'art et d'essai de la Cinémathèque québécoise (CAECQ) a pour mission de programmer prioritairement des documentaires et des fictions indépendantes québécoises, mais également des documentaires internationaux, des films d'animation et des films étrangers sous-titrés en français en privilégiant les occasions de rencontres entre le public et les artisans des films. Sa programmation est présentée conjointement à celle de la Cinémathèque québécoise sous la mention Nouveauté.
Oscar for best international film!
Another Round
Nouveauté CAECQ
Directed by
Thomas Vinterberg
Actors
Mads Mikkelsen, Thomas Bo Larsen, Lars Ranthe, Magnus Millang
Rating
G - Not suitable for young children
Synopsis
Four friends, all high school teachers, tested a theory that they will improve their lives by maintaining a constant level of alcohol in their blood.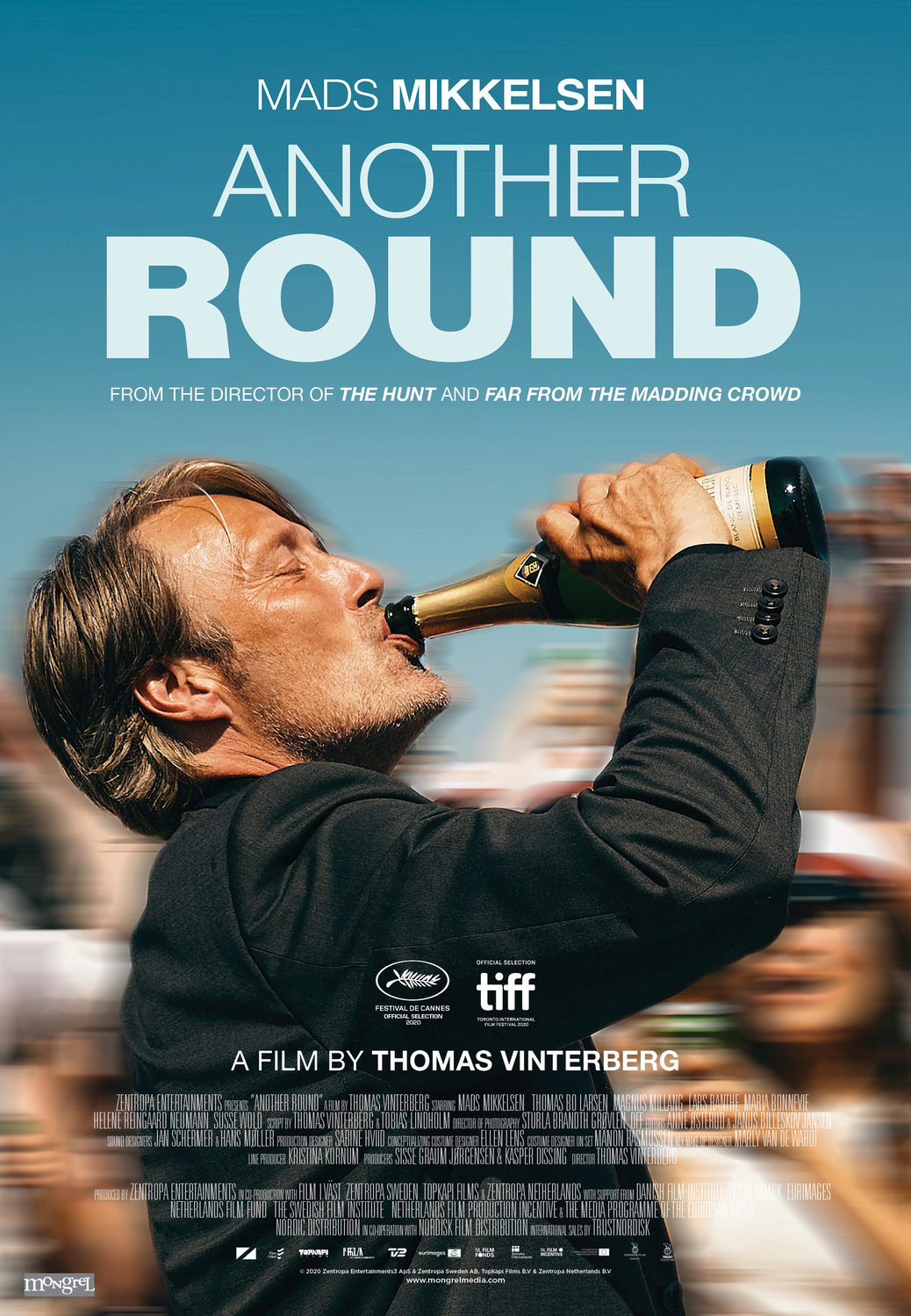 What was Thomas Vinterberg thinking when shooting the final scene of 'Another Round'?
Director Thomas Vinterberg has struck a chord with awards voters with his story of middle-aged men and their relationship with alcohol. When Screen spoke to Vinterberg in September 2020, before the Toronto world premiere of Another Round, he was apprehensive about how the pandemic world would react. "I don't know whether this film is going to be a revelation for people, or slightly irrelevant," he said back then...
Mads Mikkelsen : Martin

Thomas Bo Larsen : Tommy

Magnus Millang : Nikolaj

Lars Ranthe : Peter

Maria Bonnevie : Anika

Helene Reingaard Neumann : Amalie

Susse Wold Susse Wold : Rektor

Magnus Sjørup : Jonas

Silas Cornelius : Kasper

Albert Rudbeck Lindhardt : Sebastian

Martin Greis-Rosenthal : Overtjener

Frederik Winther Rasmussen : Malthe

Aksel Vedsegaard : Jason

Aya Grann : Josephine

Gustav Sigurth Jeppesen : Rasmus
Filmographie de Thomas Vinterberg
2020: Alcootest

2019: Kursk

2016: The Commune

2015: Far from the Madding Crowd

2012: The Hunt

2010: Subamarino

2007: A Man Comes Home

2005: Dear Wendy

2003: It's All About Love

1998: The Celebration

1996: The Biggest Heroes